Click HERE to see ALL of the new bust skin tones.

We believe that representation matters and bring an authentic spark of black girl magic to your business.⁠
Our premium models are the best and most beautiful brown models you will find to get the job done. They will surprise your customers, lure them in to see what you have and help boost sales with how real she looks in your products.
Product info:
The bust is delivered with a soft glam makeup finish + lashes. Her ears are pierced and the head will be fitted with an anti slip net cap. Bust head size 21.5 inches, Tripod not included. Pins cannot be used in the bust. 
Customer Reviews
04/08/2021
André M.

United States
Beautiful mannequin with realistic African/Black features.
If you're a wig maker this mannequin is a MUST! She's absolutely stunning, her skin tone is rich and brown (unlike Chinese "black" mannequins that have that weird grey skin tone) her features are realistic and adhere to more Afro-centric beauty standards, which is amazing because Having diversity within my brand is very important to me. I want ALL my customers to feel seen and appreciated so they can picture themselves in my products. Her construction is very sturdy, she fits right into my tripods without any issues, and makeup adheres nicely to her skin. She even came with a set of false lashes! Also the CEO is an amazing young woman entrepreneur who KNOWS how to take care of her customers. She kept me updated throughout the whole process even though I never asked for updates, which just comes to show how much thought and love she's put into building this revolutionary brand. #SupportBlackBusiness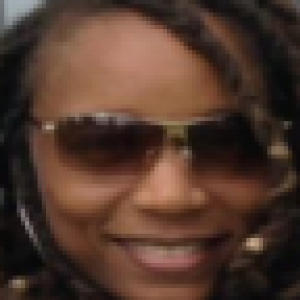 RL
04/07/2021
Razonda L.

United States
I love this mannequin!!!!!
This mannequin is absolutely gorgeous!!!! She is beautifully made, the perfect color brown with realistic Black features which I love. Seller has great communication and customer service. I am a customer for life!
04/03/2021
Menah

United States
She's gawgeous!!!
Shipping took a long time but I understood it was a pre-order. Communication was great as all my questions were answered along the way as I grew anxious and sent DMs. Once she arrived I was very pleased! Her mealnin is perfect and her glossed lips are poppin! There is an extra hole in her eat but nothing major. I can't wait for the other complexions. She really did her thing with these mannequins. I am super proud of this woman for doing something different. Faster shipping and better ears next time but that is it. I am very grateful and she provided good customer service. I have no complaints about this product or about patronizing this business. I wish her much success.
03/22/2021
Kirsten J.

United States
Never received item
I am unable to give feedback since I never received my item. I never received updates regarding my item, nor did I receive tracking info.