If you're looking for a tool to help you train with confidence, then VERONICA is the perfect choice. She is a beautiful and relatable tool serving face like we've never seen before. You can use her to develop or sharpen your skills, and get comfortable with the maintenance and styling of textured hair. 
We highly recommend her for practicing braiding and up-do styling.
Product Info:
Each cluster of hair is implanted by hand. Although it is always our goal to seal it well and deliver quality, it is inevitable to experience some shedding while combing or washing the hair. You may also see some grey strands or threads that is a normal discovery on practice heads.
Our products are made in a clean environment. All the hair types go through the process of chemical washing and disinfection. 
Hair material: Yak Hair (Afro blowout texture)
Hair Length: 12 inches
Hair Color: Natural black
Makeup: Models will have full glam makeup applied
Bonuses just for you with each purchase! 
Lashes: Each head comes with a pair of lashes to enhance her gaze and add the finishing touch for content day.

Table Clamp: Easy to assemble & disassemble 3 part system compatible with table tops up to 4.5cm thick.
Wholesale: Are you interested in placing a wholesale order? Please send your inquiry to info@shopladym.com.
Click here to learn about the training head maintenance
Customer Reviews
03/01/2023
Jeffery M.

United States
Great representation- but the shedding
I bought this for my niece to practice braiding, gorgeous mannequin but it sheds TERRIBLY. clumps of hair came out after a first wash.
11/15/2022
zelica a.

Canada
Exactly what I expected!
This is my fourth purchase great quality and a great representation!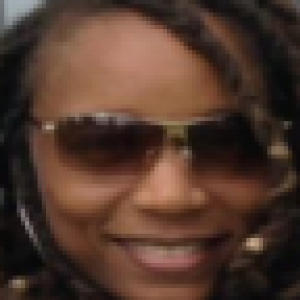 RL
10/31/2022
Razonda L.

United States
She is absolutely gorgeous!!!
I love this mannequin!!! It is impossible to find a very dark skinned mannequin that doesn't have clownish bright pink lipstick, manly features or a European phenotype. This doll head has on perfect makeup with feminine features and a Black phenotype. Just gorgeous!!! I am so grateful to the creator. I have several mannequin heads and busts from this company and will continue to purchase more! ❤️
06/26/2022
Antonio F.

United States
Perfect for braiding & makeup practice
For starters, these training heads are GORGEOUS! Nothing on the market like this exist and puts my other "afro" mannequins to shame lol. If you're considering making a purchase, I highly encourage you to do so. I will tell you the pros & cons of this training head. Pros: 1. Realistic features. Makes makeup practice so much more fun when you're working with a training head with realistic features. 2. Great hair density & length. Ensures great longevity of hair thickness with repeated hairstyling and occasional shedding. 3. Realistic head size. Hairstyles look so much better when you're practicing on a life-like training head. Other training heads tend to be smaller in head size. 4. Hair is true to texture. As described, the hair does have a blowout texture which is perfect for those who want to practice on braiding black hair. Cons & tips: 1. Upon arrival, I experienced an excessive amount of shedding, which concerned me at first because it was more than what I normally experience with other training heads. But it's very minimal after washing. 2. This isn't really a "con", because it's listed on the site in the description. But for those of you who aren't familiar with Yak hair or never owned a training head with yak hair, it's important to know that the texture is not the same as human hair. Yak hair isn't as soft as human hair. It feels almost like facial hair. It still feels comfortable to handle and style, but as recommended, this training should only be used for braiding practice. 3. This is also recommend in the description of this product, so it's not a "con", but please do not use makeup with heavy dies(especially lipsticks & eyeliners) or they will stain your training heads. I used pure acetone nail polish remover to carefully & effectively remove stubborn make up stains that the makeup remover couldn't, and works like a charm! (WARNING: DO NOT use pure acetone on the face paint(eyes, eyebrows, and lips), or it will completely remove it. Use Q-tips to carefully wipe around the eyes and eyebrows to wipe off stubborn makeup stains. Other than that, these training heads are a great investment. I'm excited for what the future holds for this brand